Apple Introduces Apple TV 4K and iTunes UHD Content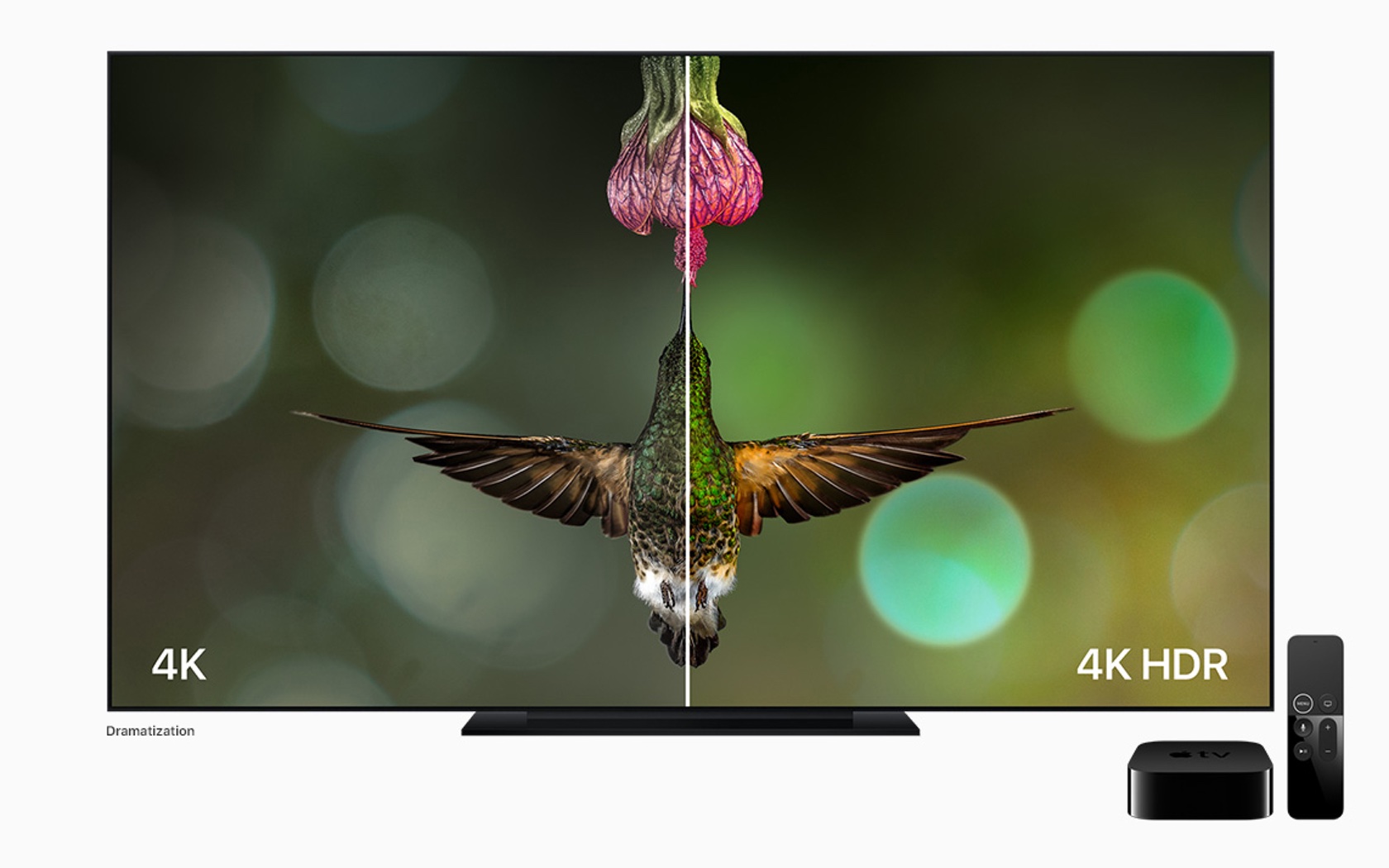 If you were looking for Apple to announce a competitor to the Fire TV or higher end Rokus, they not what was announced. In both feature set and price, the Apple TV 4K is such closer to the Nvidia Shield. Its powered by the A10X Fusion chip from the latest version of the iPad Pro. This gives it the power not only to power your TV with a 4K signal, but to offer truly console quality performance as well. With a HDMI 2.0a port, that signal is not only the full 60 frames per second, but offers both HDR10 and dolby vision as well. As far how it looks and works, if you're familiar with the Apple TV 4, you're familiar with the 4K. Its just better.
iTunes 4K HDR
As reported by multiple sources the past few months, Apple did indeed work out a deal to offer 4K content through iTunes at the same price as current HD content. Atypically for deals with the movie industry, this deal actually gets better. Any content you previously purchased in HD that's available in 4K will be upgraded free of charge. All in all, this part of the media transition to 4K went about as well as good be imagined for the consumer.
The TV App Upgraded
One of the best upgrades to tvOS (and iOS) has been the TV app. This puts all your content, save a few holdouts, in an easily accessible place. In the past it has all been on-demand content like your iTunes library and content from available apps. This expands in two key features with tvOS 4: Live Sports and News. You can truly see where Apple is going with this as a single place for all live and on-demand content no matter where you get it.
Pricing
As I alluded to, the price is high. Its slotted above the the Apple TV 4 which receives no price cut whatsoever. Under the new pricing, you get an Apple TV 4 32GB for $149, a 32GB Apple TV 4K for $179, and a 64GB 4K for $199. If you were hoping for a true replacement for the Apple TV 3, it appears that device will never come. Users looking to replace those devices will either have to pay a substantially higher price for a 4/4K or move to a competing device.