Apple Introduces 6th Generation iPad at Education Event in Chicago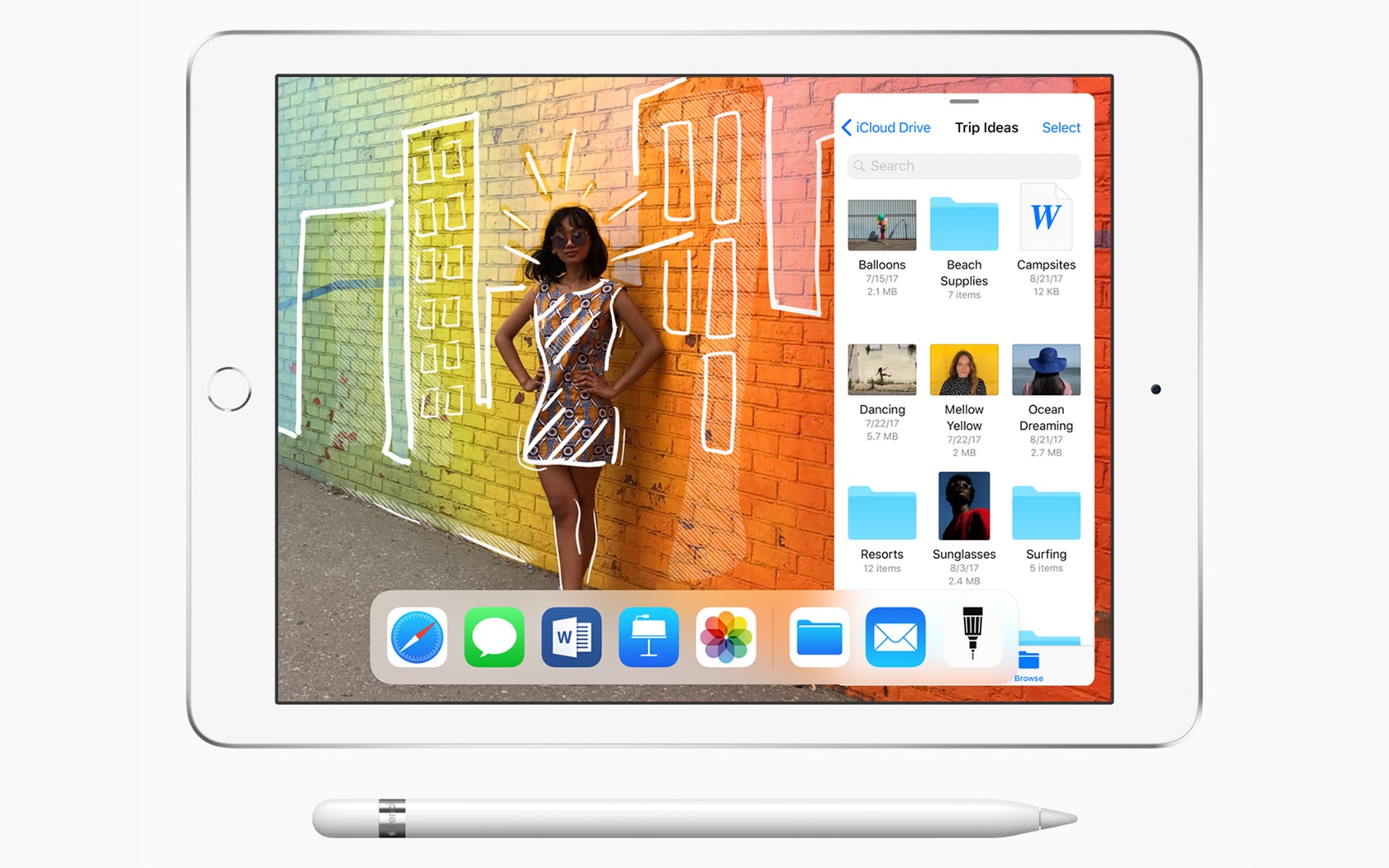 My first introduction to a computer was an Apple II in my first grade classroom in the late 1980s. Throughout my school career be it grade school, Junior High, High School, or College, the computers I saw were overwhelmingly Apple, Education has always been an important market for Apple. They made this abundantly clear when they announced their latest offerings, centered around a new iPad, not at the Steve Jobs Theater at Apple Park or a large venue in San Jose or San Francisco, but at a High School auditorium over 2,000 miles away in Chicago.
Like its preceding 5th Generation iPad, the newest 6th Generation iPad is based upon the casing of the original iPad Air. If you were looking for something to rival the iPad Pro or a $200 iPad, you honestly might have had less than realistic expectations. In terms of specs, the new iPad is a really good year over year upgrade. Replacing the A9 is the A10 Fusion from the iPhone 7. On the iPhone side, this generational jump brought one of the largest speed increases in iOS history. When Apple said this architecture was desktop grade, they weren't kidding. The extra power has a lot of advantages in multi-tasking and AR.
The other big change is when it comes to the touch layer. That means its now sensitive enough to support the Apple Pencil like its iPad Pro brethren. For a company that publicly shunned the stylus many years ago, they are a company that seems like they're going all in. In fact, Apple is now even allowing other companies to build their own version of the Pencil like the Logitech Crayon. While Logitech says its education focused and it doesn't have pressure sensitivity like the Pencil, the $50 price could make enough consumer demand for Logitech to change its mind. In short, its essentially an Apple Pencil at half the price for non-artists.
Apple's software has been updated for the new power and pencil support. iWork finally gets support including a new Smart annotation mode where the annotation is tied to the text, not the place. You make edits, the annotations move. Pages gets a new book creation mode in-box collaboration, and a presenter mode that acts as a poor man's teleprompter. iBooks Author finally makes its way from the Mac to the iPad.
For the rest of the specs, you're not going to see a whole lot of battery life. Same colors, same case, same cameras, same battery life. However, what the 5th generation had wasn't too shabby at the price point.
And speaking of the price point, the newest iPad comes in at the same basic price points as what it replaces starting at $329 for consumers and $299 for education. You just get a better tablet for your money.