#CES2016: The Year of USB Type-C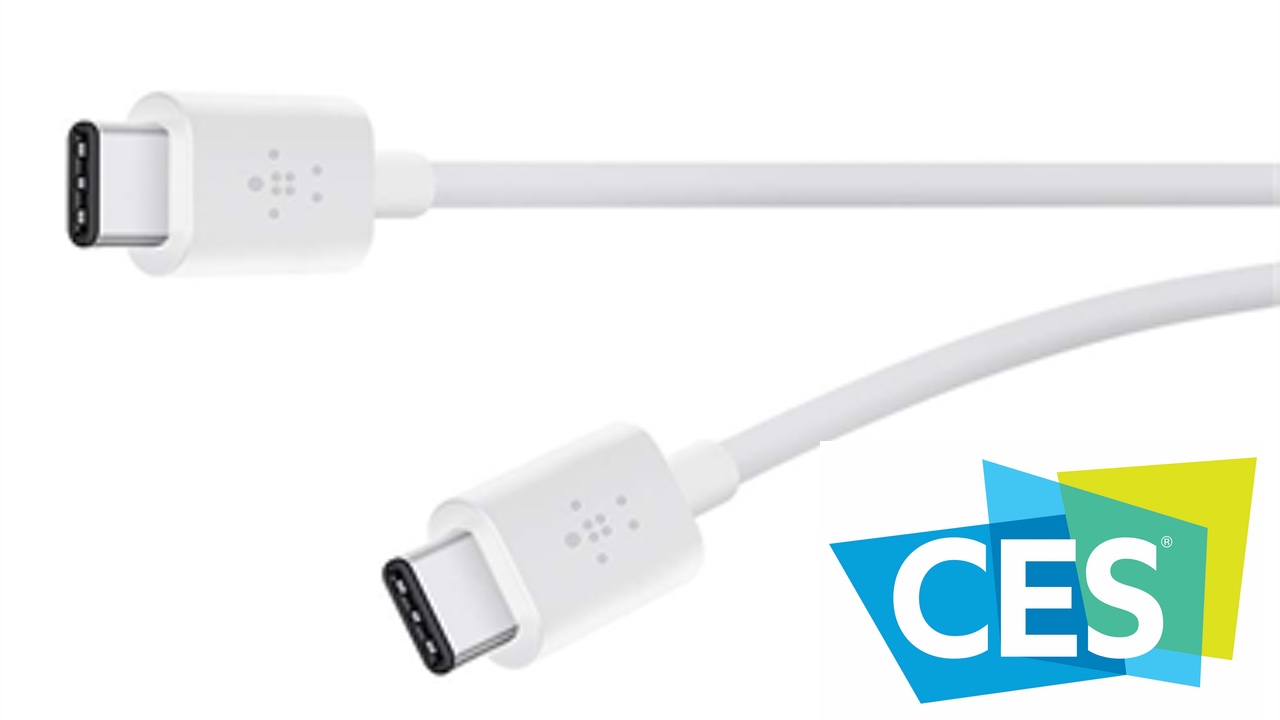 USB Type-C debuted in the year world with the iPad-eque Nokia N1 in November of 2014 in its USB 2.0 variety, but the one port to rule them all really came onto the scene with on March 9, 2015 with the unveiling of the ultra-slim MacBook. It was the only port the little notebook needed with USB 3.1, Displayport & HDMI, and up to 100 watts of power mixed into one port barely larger than Lightning or Micro USB. It didn't take long to understand that this lone port was the future. That was further solidified with Intel with them making Thunderbolt 3 essentially a supercharged version of Type-C with direct access to the PCI-E bus and 40Gbps speeds instead of 480Mbps of the USB 2.0 variant or 5-10mbps of the USB 3.1. It would take a while to get going for sure, but if CES has shown anything it's that while legacy ports aren't gone, USB Type-C and Thunderbolt 3 are here to stay with a barrage of products.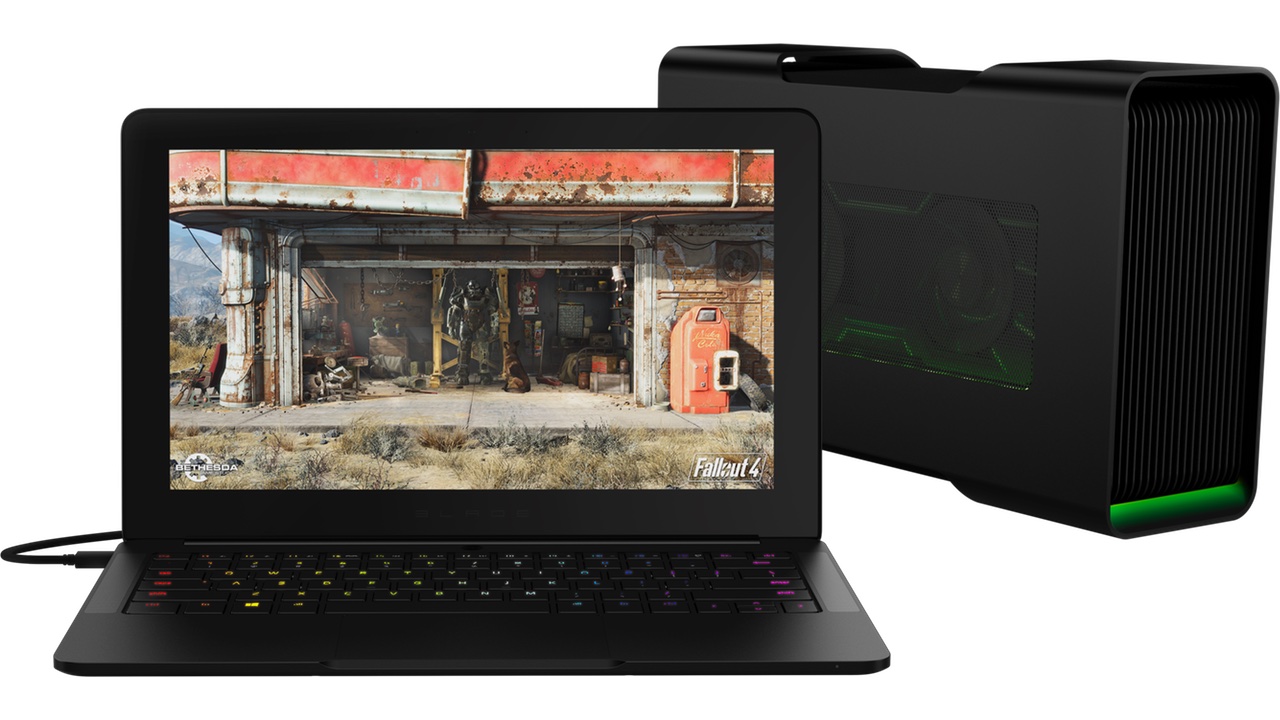 Computers
If imitation is the sincerest form of flattery, Apple should be very flattered. Just as the MacBook Air became the inspiration of a generation of Ultrabooks, there's a lot of insanely thin fanless 12″ laptops this year wearing little more than a Core-M and a USB-C port. There's plenty of options from HP, Dell, Samsung, and LG. Yeah, apparently LG makes laptops now. The creme of this crop seems to be the HP Elitebook Folio with high-end construction and a pair of Thunderbolt 3 ports. There might actually be more devices announced with USB-C/ Thunderbolt 3 than not.
Likewise, the full power of Thunderbolt is fully realized this year. Acer has introduced its 12.5″ Aspire Blade Switch 12 S 2-in-1. This tablet/ laptop hybrid features Full HD and 4K Ultra HD displays and an Intel Core M CPU with HD515 graphics. This can be enhanced by an external Thunderbolt 3 graphics card in the Acer Graphics dock. Gaming accessory maker Razer takes this concept further with the Razer Blade Stealth. This ultrabook also features a 12.5″ FHD or UHD screen but includes a Intel Core i7 6500 with Intel 520HD graphics. Its external graphics solution is much more extreme. The Razer Core features a 500 watt power supply with 375 watts reserved for graphics, 4 USB 3.0 ports, gigabit ethernet, and a full-length double-slot PCI express slot for a graphics card of your choice. That includes even the most high-end extreme graphics cards on the market. Of course it can also take professional Quadro or FirePro graphics turning it from a Mini gaming monster to a tiny workstation.
Displays
I fell in love with my AOC 15″ portable display despite some issues with DisplayLink and relatively low quality displays. With USB-C, DisplayLink is no longer needed as USB monitors can natively use DisplayPort and have access to more power. The first USB-C display in the form of ASUS's MB169C+, a further evolution of the company MB168B+ USB 3.0 DisplayLink monitor. The new version also replaces the 1080 TN panel of the previous version with a much higher quality IPS display. I don't think this will be the last either.
A lone portable display is far from USB Type-C's only appearance at CES. It turns out a single connector for video, power, and USB was a bit popular in the medium-to high end range. Acer's 2016 version of the H7-series comes in 25 and 27-inch Quad HD (2560×1440)flavors and features USB-C, HDMI 2.0, a pair of full size USB 3.0 ports, and a MacBook-friendly gold finish. Lenovo is offering pair of displays in the 24″ Full-HD Thinkvision x24 Pro and the 27″ 4K Ultra HD Thinkvision X1. LG also added a 27″ 4k entry in the 27UD88-W.
Dell However, took first in class when it came to USB-C compatible Displays with the New UltraSharp 30 OLED. As the name gives away, this display eschews traditional In-Plane Switching LCD technology for Organic Light Emitting Diode displays. While OLED technology has become affordable in mobile screens, it is still expensive with larger panels and this Dell is no exception at just a hair under $5 grand. However, it might also be the best 30-inch display on the market. If there is one thing Dell knows, it is professional displays. Dell is also offering a dock in regular USB-C and Thunderbolt 3 variants for use with legacy displays.
Storage
Seagate's stylish and Mac-Friendly subsidiary LaCie hit USB-C hard this year offering products from the affordable and portable LaCie Porsche Design Mobile Drive and its desktop brother to the high end Chrome. Samsung is also in the game with the portable SSD T3 with solid state capacities up to 2TB.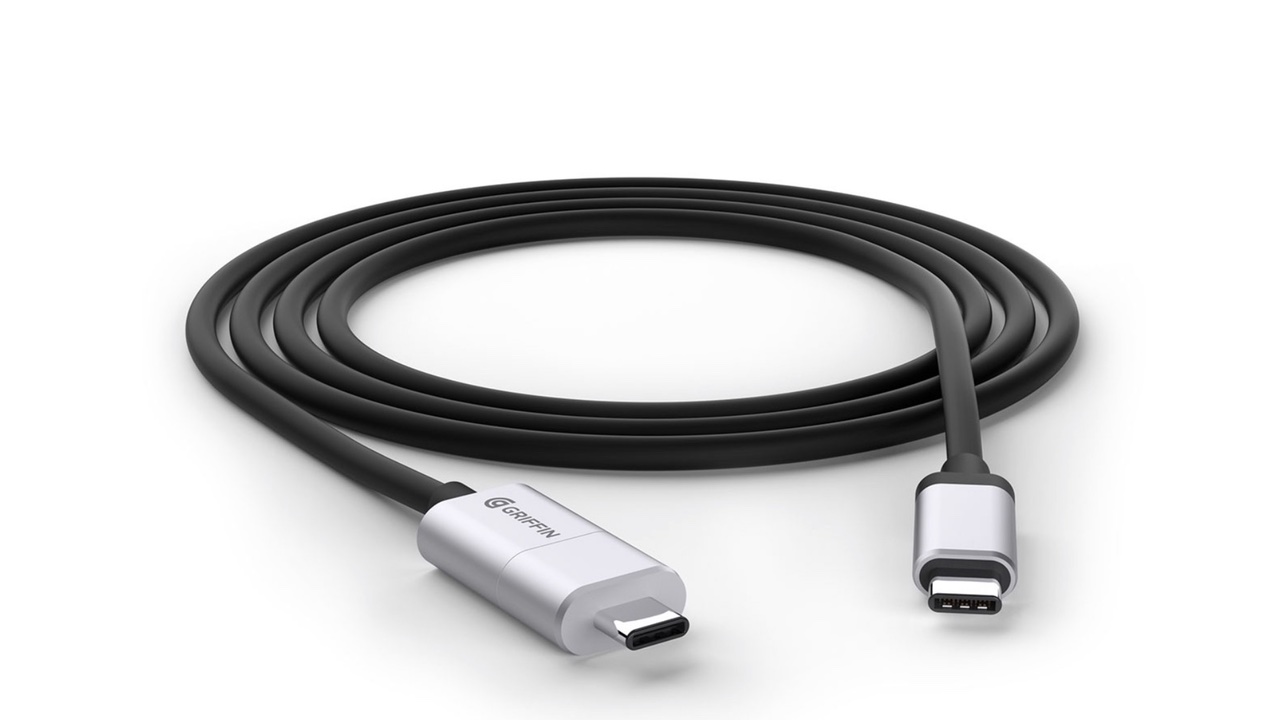 Accessories
I Could list every USB Type-C accessory that was announced, but honestly, that might take the rest of my life so I'll talk about the one that stands out: Griffin's BreakSafe Charing Cable for the MacBook, Google Chromebook Pixel, and other lightweight USB-C powered laptops. This power only cable has a magnetic break near the connector much like Apple's MagSafe connectors. In other words, the cord reversibly splits in two instead of sending your computer flying. Why couldn't have Apple and Google have done this in box?
Other than that, you have a bevy of docks, hubs, and cables from the usual high-class suspects like Griffin, Belkin, Satechi, and Incipio.
The Elephant in The Room
The one company that didn't announce anything at CES might be the company most looked at for USB Type-C and Thunderbolt 3: Apple. They effectively ushered in the USB-C era just under a year ago and have spearheaded convergence of ports through Thunderbolt 1 & 2. In other words, the industry might be getting on it big time, but its effectively Apple's train.
We won't be waiting long to find out. The MacBook is nearly a year old and is due for its Silverlake update. Given the amount of similar machines with Thunderbolt 3, I wouldn't be surprised if the original MacBook is the first and last Mac with just plain USB Type-C. The top of Apple's line, the Retina MacBook Pro is also due for an update. It was well ahead of its time in 2012, but the Industry has changed a lot. It also uses traditional USB 3.1 and Thunderbolt 2. Both are due for replacement by Thunderbolt 3. I'd expect more a complete design than a mere update this go around with the Retina form factor being around for 4 iterations.
While it could drag on into March, I suspect we'll see the first Thunderbolt 3 Macs by the end of spring.