Tech Hangout 2.0 #17: Tech News on a Nap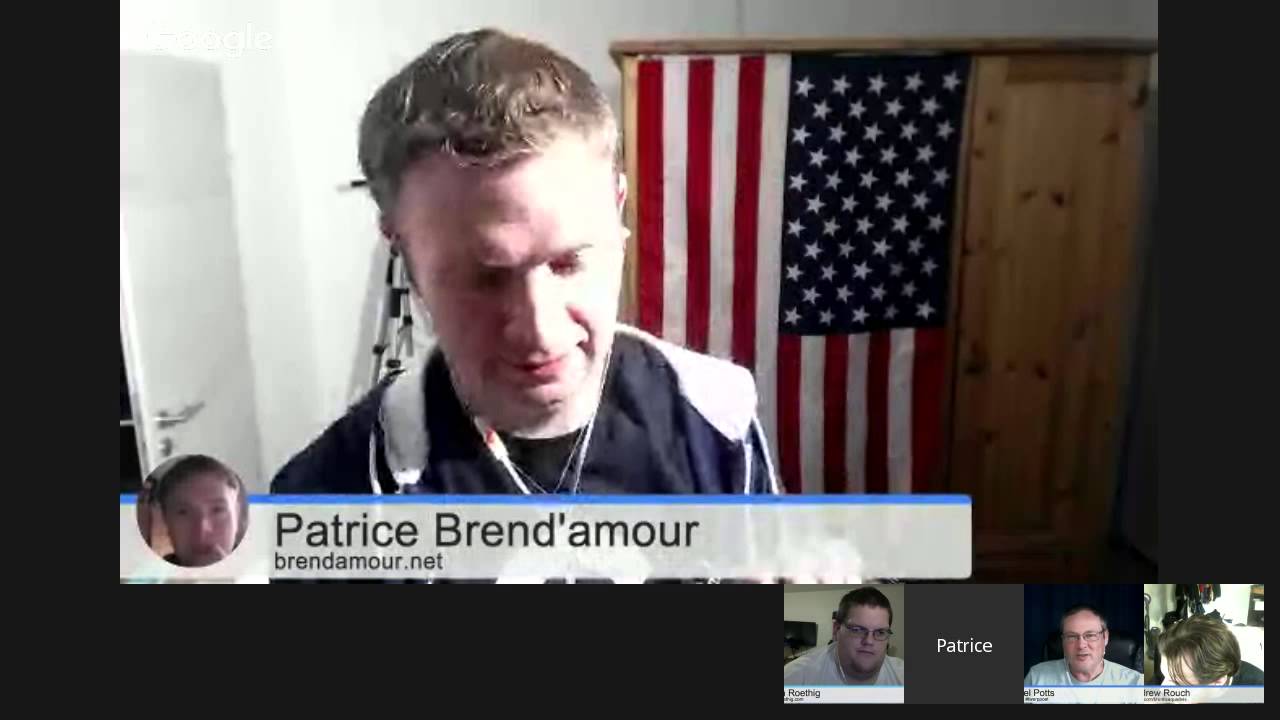 [Hosts]
Ben Roethig
Patrice Brend'amour
@casual_kitchen
brendamour.net
Mikel Potts
Andre Rouch
@Montisasquatch
Big News
Most important news stories of the week
Intel has announced the full lineup of Skylake CPUs for desktop and mobile
will replace current Broadwell chips.
Goes all the way from 91w K-Models (Core i7) to 4.5w Core M Y-models where Broadwell launch was mostly dual core laptop chips
500 series integrated graphics with native 4k support
Alpine Ridge chip for Thunderbolt 3 support
Amazon, Netflix, Google, Microsoft, Mozilla, and other have formed the Alliance for Open Media
Aims to develop next generation video format
New Codec will be royalty-free and published under an Apache 2.0 license.
Designed to be interoperable and streamable
will have option for content encryption
Apple
News about iOS, Macs, Apple TV, Apple watch, etc
KeyRaider Malware has stolen over 225,000 Apple IDs
Spread through Jailbreak store Cedia repositories from Weiphone
found by Security Researchers Palo Alto Networks
company has a fix on its website
Does NOT affect mainstream non-jailbroken iDevices
New agreement between Apple and Cisco
Cisco will optimize their networks for iOS devices
will also integrate the iPhone with Cisco enterprise environments
Cisco is a dominant player in Enterprise network hardware
will also work to integrated voice to integrate business iPhones with employee desk phones
Best of luck Ian and thanks for all you did.
Your reasoning is your own.
Google
News About Google and Android
New round Samsung Gear S2. Still runs Tizen
2nd Gen Moto 360 in 46 & 42mm sizes. Thinner & more powerful starting at $299
New rugged Moto 360 Sport with GPS and sunlight reflecting display
Zen Watch 2. Starts at $129, 1.63" and 1.45" sizes
Hauwei watch. New premium watch in 6 variants.
Google has also announced Android Wear support for iOS 8.2 and above using an app.
New third Gen Nest
Thinner body with large Farsight display
automatically detects you and activates the display
additional temperature sensors in box
can detect issues in your HVAC system (coming to older nests via and upgrade)
Misc Tech
anything that doesn't fit above
New Mirrorless Camera from Canon
24.2mp APS-C CMOS sensor
uses EF-M lenses or EF & EF-S with adaptor
Wi-Fi and NFC
3.5mm
comes in Body only or 18-55mm kit.
TV, Web, and Comics
If something happened in hollywood or print, talk about it here.
Hulu has added $11.99 ad free option
still includes first run network programming
company also signed a multi-year content deal with EPIX after similar deal with Netflix expired
includes newer movies from Paramount, MGM, and Lionsgate Including Bond, Star Trek, TMNT, Hunger Games, and more
deal with start October 1
content will come 90 after pay TV content begins.
Amazon Prime video will offer offline viewing of video
works with both iOS and Android apps
feature originated on the Kindle Fire
Includes the UK, US, Austria, and Germany
Transportation Tech
Cars, Planes, Ships, Rockets, ETC
We pretty much all want one.
Picks
Each brings an item, app, device, show, etc they want to talk about
Andrew
Mikel
Patrice
Ben