Tech Hangout 2.0 #16: Patrice Strikes Back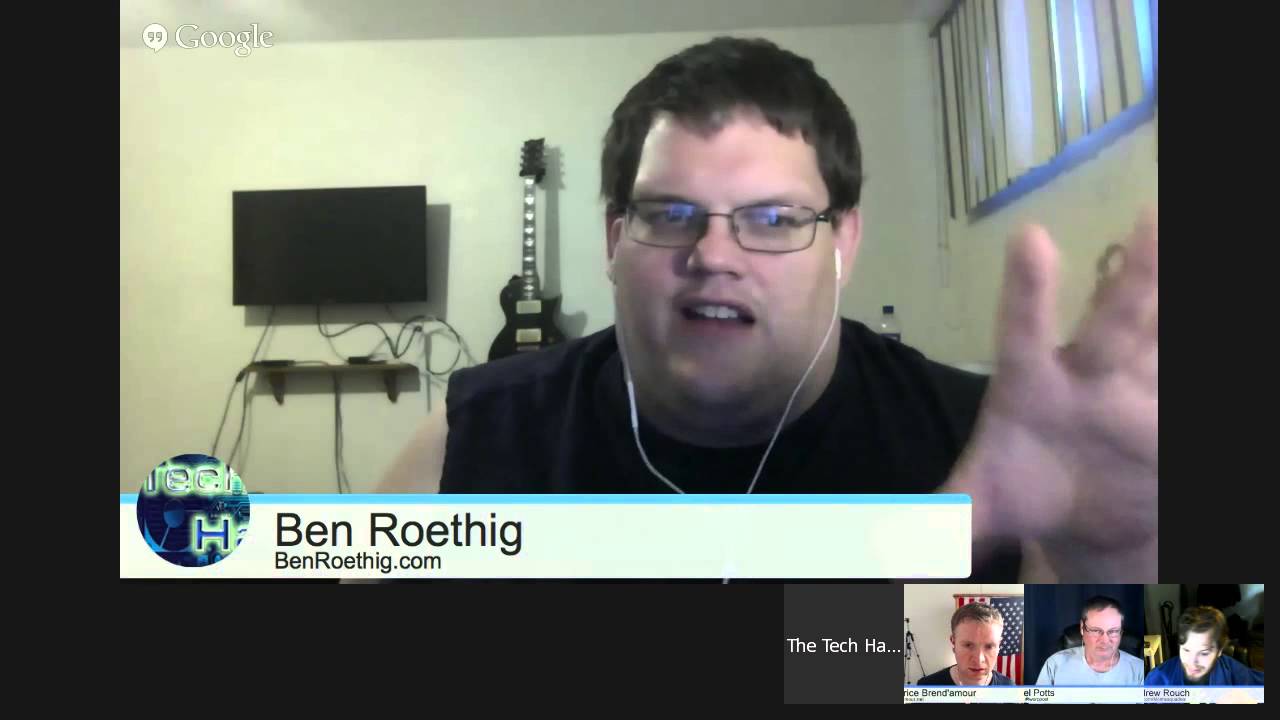 Hosts
Ben Roethig
Patrice
Mikel Potts
Andew Rouch
Big News
Most important news stories of the week
Comcast's NBCUniversal Division has invested another $200 million Vox Media
Vox Media's properties include The Verge, Recode, and more
Comcast also has another stake in Vox through its Comcast Ventures Arm
Comcast/ NBC will not have editorial control over Vox.
Move follows the recent Acquisition by AOL by Verizon
Amazon Advertising no longer accept ads with Adobe Flash
Move is in response to moves in Chrome, Firefox, and Safari to minimize Flash
Use of Flash competitor HTML5 has become more mainstream since the widespread adoption of mobile devices, most of which do not support flash
Flash has been known for security and performance issues
Apple
News about iOS, Macs, Apple TV, Apple watch, etc
Apple has fallen to 3rd place in streaming devices according to Parks Data
Roku is the by far the most widespread with 34% of the market
Google chromecast is second in a tight race for 2nd at 19% followed by Apple TV at 17% and Fire TV at 14%
accounted for 86% of all streaming devices
20% of US household own at least one streaming device
8% own a stick based streamer
Google
News About Google and Android
30 days free test drive.
Only $1
Google has announced final details of Android M
will be called Android 6.0 with the codename of Marshmallow
Google has launched the Official SDK and final preview of the OS
Devs are asked to ready their apps for Marshmallow
suggests the OS's launch could be soon.
Google has added interactive watch faces to Android Wear
can now access different functions with a single tap
options include faces for Bits, Under Armour, and Together
rolling out to Android wear watches over the next few weeks
Most consumer internet routers pretty much suck
Google is partnering with TP-Link on a new router
called OnHub
Designed to be functional and elegant for home use
automatically adjusts for optimal wi-fi bandwidth
controlled by smartphone app
can also work as a hub for smart devices
$199.99 and on pre-order from Walmart, Amazon, and Google
google will also partner with other manufacturers for OnHub devices.
Windows Corner
News Microsoft Products
VAIO used to be Sony's computer division before being sold to Japan Industrial partners
JIP is bringing the VAIO brand back to the US
will be sold online and in Microsoft stores beginning in October
will focus on high end PCs starting at $2200
could also expand into other areas.
Misc Tech
anything that doesn't fit above
Inventec has designed a prototype Thunderbolt 3 hub
features 3 USB 3.0 ports, 2 HDMI, 2 Displayport, a USB-C out, and an external Radeon R9 M385 GPU.
can drive twin 4k displays
They also demoed a full-size desktop radeon CPU external over Thunderbolt 3
intel suggests retail thunderbolt graphics solutions are under development.
New magnetic fusion reactor designed by MIT
named ARC after the power source that powers Iron Man
could make small, practical fusion reactors with a decade
can generation 3 times the energy used to sustain the reaction and can boost that by 5-6 fold
design allows for reliable output
generates the same amount of power as the ITER reactor at half the diameter
uses commercially available magnets and liquid cooling.
Gaming
Computer, console, mobile, or tablet top gaming news
price dropped on 2DS from $129 to $99
2D version of 3DS
member of Nintendo DS family
Picks
Each brings an item, app, device, show, etc they want to talk about
Ben
Patrice
Mikel
He Got Nothin'
Andrew