Tech Hangout 2.0 #15: We Gotta Get Monti a Mic and Patrice Some Internet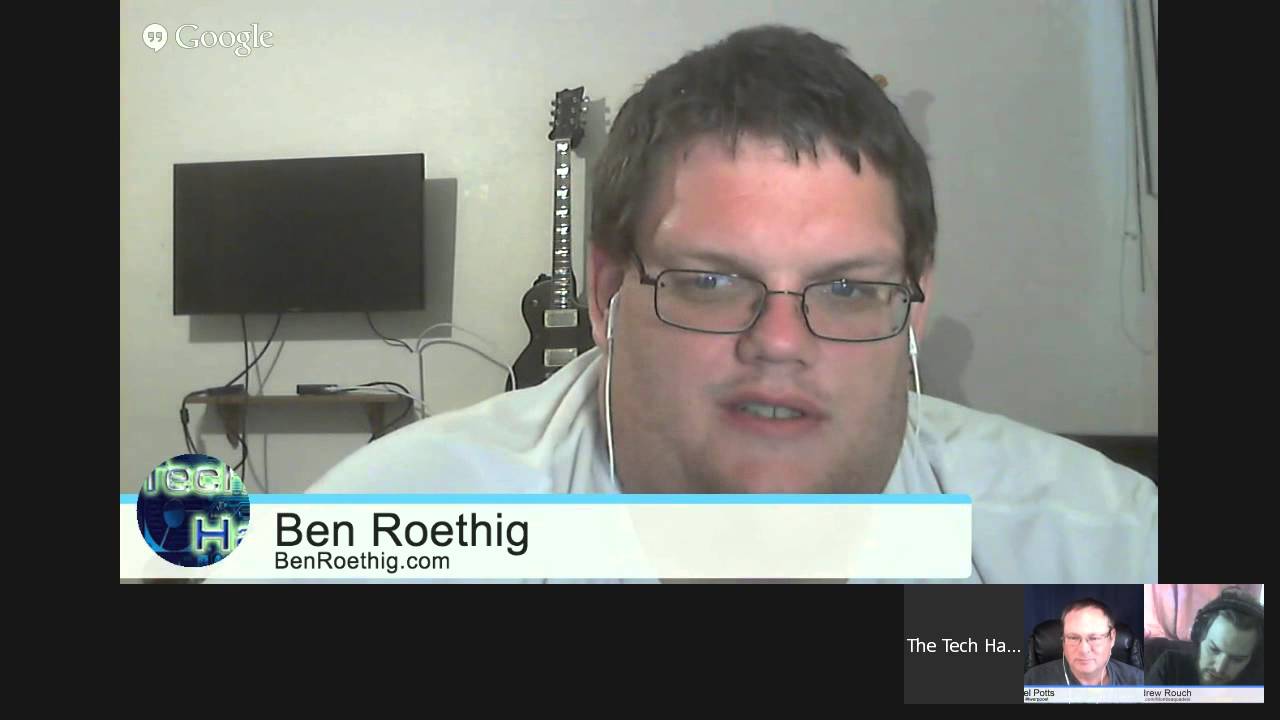 [Hosts]
Ben Roethig
Mikel Potts
Andrew Rouch
Big News
Most important news stories of the week
Rite Aid Blocked NFC Payments last October
Part of MXC Consortium for the CurentC Payment system
Company announced that it will accept Apple & Google Wallet on August 15th as well as Android pay when it launches.
Multiple CurrentC members have announced plans to offer other NFC including Best Buy and Target
New simplified plan choices
Small = 1GB for $30, Medium 3GB for $45, Large 6GB for $60, an X-Large $80 for 12GB. $15 per overage GB.
shared with up to 10 devices
$20 connection fee for smartphones, $10 for tablets, $5 for connected devices
Not available with 2 year subsidized contract. Full price for device or payment plan only.
a ruling by a British High Court overturned copyright exceptions
the exceptions were implemented last year by British Government
ripping CDs or importing music into iTunes library is now again illegal.
While a crime, it is one that the UK government has never prosecuted anyone for.
Apple
News about iOS, Macs, Apple TV, Apple watch, etc
ZeoBIT, the developers of questionable cleaning program MacKeeper have lost a class-action lawsuit
Will create a $2 million fund, but not admit wrongdoing
customers who paid for the software before July 8th of 2015 are eligible for a refund if claimed by November 30th
ZeoBIT sold MacKeeper to Kromtech in 2013.
Google
News About Google and Android
Sergei Brin and Larry Page have started a new holding company called Alphabet
Page will be CEO and Brin President
New company will own Google as a wholly owned subsidiary and assume all Google shares
Google will be refocused with some business units like X-Labs spun out under the Alphabet umbrella
Google product chief Sundar Pichai will become new Google CEO
full extent of Alphabet restructuring not yet known
BMW also own a company called Alphabet and they are exploring whether the announcements infringes on their trademarks
Google has announced support for Vulkan
Vulcan is a low level graphics API from the Kronos group
Meant as a successor to OpenGL
Similar in function to Apple's Metal and DirectX 12
Google has not said what release this will be part of
Windows Corner
News Microsoft Products
Windows RT devices will not receive Windows 10 update
Instead will receive Windows 8.1RT Service Pack 3
Will launch in September
will see a Windows 10-like Start menu and updates to the Start Screen.
exact changes are still a mystery
Lenovo has announced 15" P50 and 17" P70 mobile workstations
optional 4k UHD display
Powered by Skylake Xeon E3-1500M v5 CPUs
E3s are typically unchanged from consumer Core chips except for ECC memory support
up to 64GB of ECC memory and 1TB of PCIe SSD storage
First device to feature Thunderbolt 3 using the new USB-C connector. One or two ports
will ship in Q4 starting at $1499.
TV, Web, and Comics
If something happened in hollywood or print, talk about it here.
CBS found that Millennials do watch TV, but in different ways than older generations
Between 65-70% of Millennials watched their TV via traditional broadcasts compared to roughly 85% of Gen X and over 95% of Baby Boomers
Computers, Smartphones, and tablets made up approximately 1/3rd of Millennial views
Data does not say how programs views on TVs via set top devices are counted
CBS currently only network that does not offer programming via Hulu
offers CBS all access for $6mo.
service works on Roku, but not Apple TV, Fire TV, or Android TV
Picks
Each brings an item, app, device, show, etc they want to talk about
Ben
Mission Impossible: Rouge Nation
Mikel:
Trial by Fire by Charles E. Gannon
Fire with Fire by Charles E. Gannon
Raising Caine