Tech Hangout 2.0 #9: WWDC 2015 Wrap Up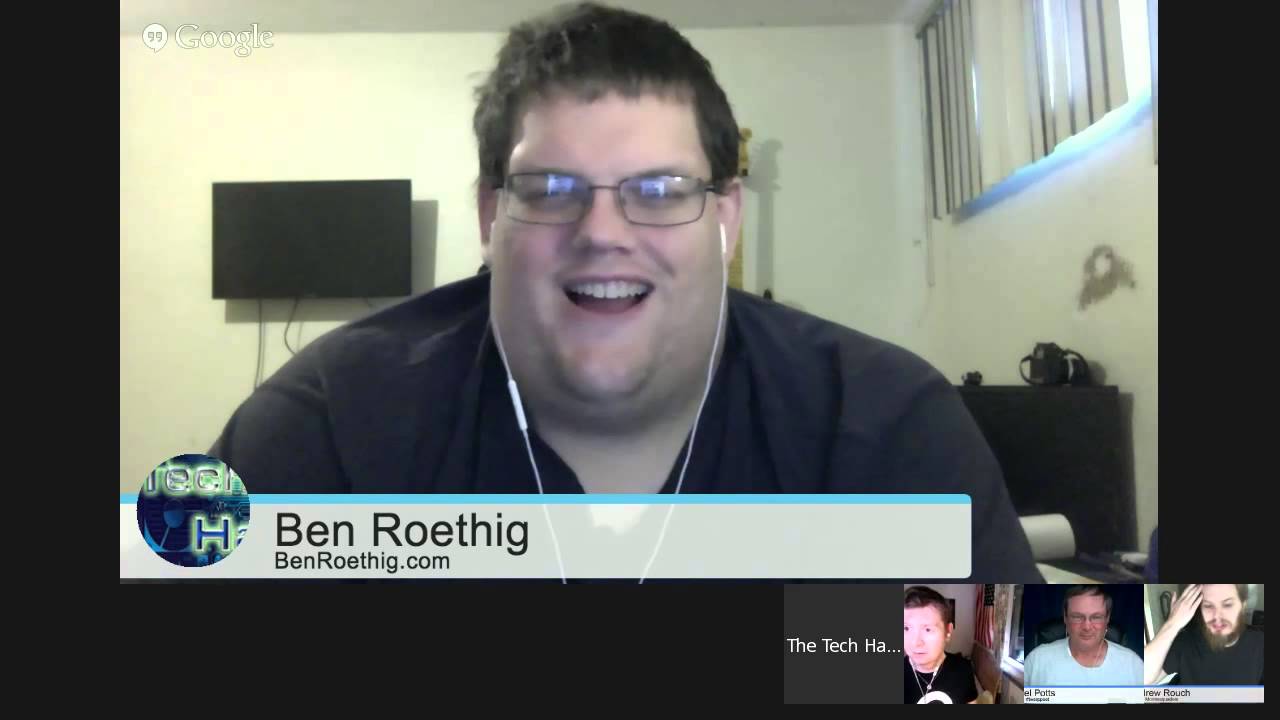 Hosts
Ben Roethig
Patrice Brend'amour
Mikel Potts
Andrew Rouch
Paul Gans
Apple
News about iOS, Macs, Apple TV, Apple watch, etc
Rumors held true
No AppleTV or AppleTV SDK Announced
Nothing on when or if they'll show up.
Improved Mission control
Side by side for apps
Natural language support in spotlight
Improved Notes apps and Improved
Pinned Tabs and autoplay tab mute in Safari
OS X Photos gets extensions like iOS
Many under the hood improvements
1.4 to 4x improvements in speed
Biggest change is to graphics system with Metal
Replaces both OpenGL and OpenCL
Low-level low-overhead graphics API
Similar to Vulkan or Direct 3D 12
gives app and game devs complete access to the GPU
better integrates CPU and GPU
Ships in fall, Public Beta in July
New Siri and Spotlight with Proactive Search
Natural language support and will offer suggests
Low power mode and general power saving
Healthkit now has support for UV and reproductive health sensors
Homekit supports Security systems, blinds, and new types of sensors
New GamePlayKit, Model I/O, and ReplayKit
New news reader app called News. Similar to Flipboard or Pulse. Replaces Newsstand
Move to iOS App to transfer data from Android device
iPad split screen multi-tasking
Picture in Picture for iPads
New keyboard with two finger cursor drag
Enhanced support for physical keyboards
Like OS X ships in fall, beta in July
Swift is now Open Source
Compiler and code library will be offered
Apple will handle OS X, iOS, and Linux code
Error Handling Model and Protocol Extensions
Availability- tells developers if an API is incompatible with an older OS
Offered by 2500 Banks/ Credit unions and just shy of 1 million retail locations
Adding 4th major US credit card issuer Discover in fall
New version will add In-Store credit and debit cards from Kohls, JC Penney, and more
Also adds Store rewards cards from companies like Walgreens, Dunkin Donuts, and even airlines rewards cards
Cards will reside in New passbook will will be renamed wallet
Available in the UK in July
8 out of the 9 largest UK banks (exception of Barclays)
will have 250,000 retail locations at launch
Worked with Square on new wireless reader that supports Apple Pay, EMV Chip Cards, and old magnetic stripe cards
Wireless CarPlay
Support for new aspect ratios, screen sizes, and higher resolution displays
Automaker apps with hardware control
New Transit Maps
New York, Chicago, San Francisco, Washington DC, Baltimore, Toronto in North America; London and Berlin in Europe; and 300 cities in China
Nearby attractions
shows Popular attractions, restaurants, Cafes, bakeries, dessert places, fast food joints, and grocery stores
Displays whether or not the place supports Apple Pay
SDK for Native Apple watch apps
Also allows for creations of watch face complications
Gives devs access to taptic engine, controls, microphone, and sensors
Siri support for glances and starting workouts
third party fitness apps communicate with workout and activity apps
multiple friends lists
color control for emojis
Activation lock
New streaming service
Combines the functions of Beats Music and iTunes radio
Conceived by Jimmy iovine and the Beats crew
access to the entire iTunes library of 30 million songs via iCloud with offline downloads
Beats 1 live radio station
DJs in LA, NYC, and London
Expertly curated playlists and radio stations
Connection social media/ blog for artists
will release in 100 countries June 30th
$9.99 for individual account, $14.99 for up to 6 family members per/mo
Works via iTunes for Mac/ Windows and Music for iOS
AppleTV and Android apps coming fall
OS X, watchOS, and iOS now rolled into a single account for the same $99 price.