Tech Hangout 2.0 #4: Patrice Has the Power!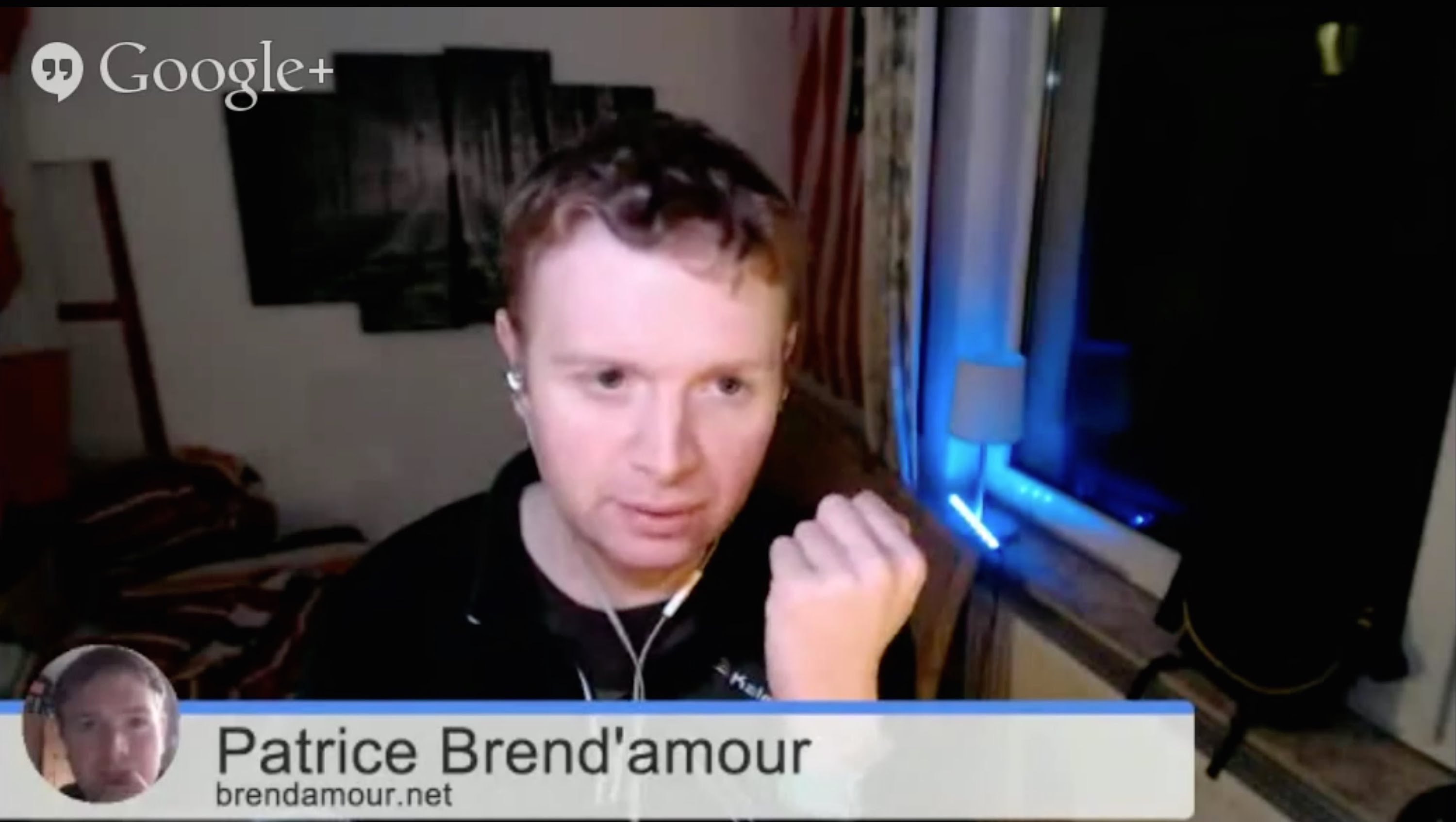 Hosts
Ben Roethig
Patrice Brend'amour
Mikel Potts
Andrew Rouch
Big News
Most important news stories of the week
Hackers may have access to Uber accounts
Multiple accounts have been used by unknown person to book rides in unknown using their credit cards
one user was Stephanie Crisco who provided evidence of people using her account for rides in London
Uber denies there was a breach
Hundreds of Thousands watched the big Floyd Mayweather-Manny Pacquiao fight on Periscope
Fight cost as much $100 to watch on Pay Per View
Twitter received 66 DMCA notifications and shut down 30 streams during the fight
some feeds had up to 100,000 watchers
Top Rank Boxing is considering action not only against Periscope owner Twitter, but against users who illegally watched the fight as well
Earlier this week The Home Depot blocked Apple Pay from its PayPass NFC terminals
it issued a press release supporting Partner PayPal
Then they did an complete about face
The Home Depot announced they would be updating their software to formally support Apple Pay in their 2000 home improvement stores
Apple
News about iOS, Macs, Apple TV, Apple watch, etc
Large phones over 5.3" called Phablets have soared in the US market

First Phablet introduced at IFA in Berlin back in 2011 in the form of the Galaxy Note

Made up 6% of US mobile phone sales in Q1 2014
Has ballooned to 21% Q1 2015
44% of Phablet sales went to the iPhone 6 Plus
iPhone 6 and 6 Plus already make up 18% of all iPhones in use
43% of iOS users and 47% of Android users reported screen size as primary reason for buying a phone
Apple has released its set of rules for third party bands
Does not include official use of the service port for charging
bands also cannot mate to magnetic chargers
companies can either make their own fast connect lugs or buy them from apple
adjustment pitch must be less than 7mm for heart rate sensors to work
also has recommended materials for lugs
Will be part of a "Made for Apple Watch" Program
Google
News About Google and Android
New Google+ feature called Collections
Allows users to Group posts around specific interests
Somewhat similar to Pinterest, but maintains the Google Cards look
Users can create collections and choose whether or not to make them public
Initial support on web and Android. iOS will be coming at a later date
Windows Corner
News Microsoft Products
Windows Chief Terry Myerson delivered some disparaging remarks on the Android update process
Calls Android a "Big Pile of Code with no commitment to update your device"
Also said that it leaves Android devices vulnerable to attacks
Microsoft has had its own Mobile issues
Windows 7 phones did not receive windows 8 update, neither will Windows RT to Windows 10
Windows 10 has gone juvenile
has middle finger emoji in six skin tones
We roll our eyes
Misc Tech
anything that doesn't fit above
Dropbox 3.9 of iOS
Allows collaboration and mentions on comments
also has recents option
easy 1Password vault extension
will be able to create and edit Office Documents by the end of the Month
TV, Web, and Comics
If something happened in hollywood or print, talk about it here.
New Supergirl series coming in CBS in the fall
From the creative team behind Arrow and the Flash
Rumored to also share that universe
Stars Melissa Benoist as Kara/ Supergirl, Calista Flockhart as Cat Grant, and David Harewood as DC Villain Hank Henshaw
Transportation Tech
Cars, Planes, Ships, Rockets, ETC
An autonomous Freightliner Inspiration truck has been licensed in Nevada
Uses Daimler Trucks Highway Pilot system
Allowed Daimler to to test system on open roads
Based upon existing Cascadia Evolution platform
Optionally drivable, but allows driver to cede control to autopilot in highway conditions
Must operate under manual control off highway
Picks
Each brings an item, app, device, show, etc they want to talk about
Coming Soon