Tech Hangout 2.0 #3: Did Ben Get Kicked Off the Internet?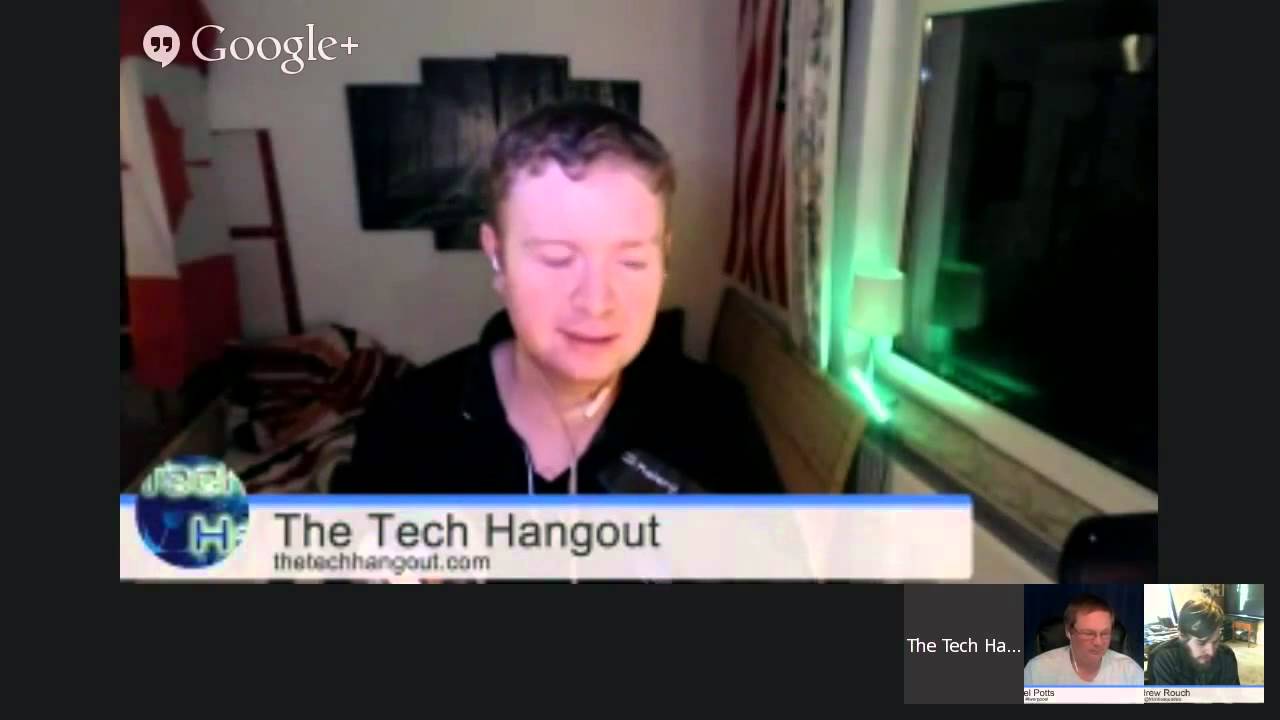 Hosts
Mikel Potts
Paul Gans
David Vaughn
Big News
Most important news stories of the week
Discover is joining rivals Visa, MasterCard, and American Express with Apple pay compatibility
will include both Credit and Discover Debit cards
Apple pay purchases will be eligible for all Discover benefits.
implementation will begin this fall
CurrenC member Best Buy has announced it will add Apple Pay support
Previously disabled NFC in stores to prevent Apple pay because of CurrenC commitments
has already added Apple Pay support to its mobile app
will add support to brick and mortar stores at a later date.
Merchant Customer Exchange has a new CEO
MCX is known to the consumer as CurrenC or would be if it was out in the wild
Previous CEO Dekkers Davidson has "left to pursue other opportunities"
Former Bank of America executive Brian V. Mooney will replace him
He ran BoA's Merchant services arm
Apple
News about iOS, Macs, Apple TV, Apple watch, etc
Patrice's thoughts about his newly delivered watch.
Apple Q2 Results
$58 billion in revenue, $13.6 billion in profit
61 million iPhones sold (43 million Q2 '14). Up 40%
12.6 million iPads (16.3 last year) down 23%
4.5 million Macs (4.1 last year) up 10%
Majority of revenue from iPhones with $40 billion, Macs $5.6 billion, iPads $5.4 billion, and services (iTunes, app stores, iBooks, Apple Pay) just under $5.0 billion. Other products (iPod, Apple TV, Beats Products) make just under $1.7 billion
Americas still make up largest market for Apple Products. Greater china replaced Europe for #2.
customers with Dark tattoos are having issues
would lock in tattooed areas
sayed unlocked with bare skin
natural skin color had no effect
darker tattoos which more ink saturation had more issues than lighter colored tattoos
can be "fixed" by turning off wrist detection, which also disables Apple pay
Apple's heart sensor users a series of 4 leds 2 visual light and 2 infrared
Google
News About Google and Android
New flagship Android phone from LG
5.5" IPS screen 2560×1440
25% brighter, 50% better contrast, 20% better color and 11% more power efficient than screen on last year's G3
8-core snapdragon 808 cpu
leather wrapped back in colors
16mp camera with f/1.8 lens
only available with 32GB of internal storage, but up to 128GB card
June availability. Pricing TBA
New information revealed by Tag's chief executive Jean-Claude Biver
Intel powered
40hr battery life
design and name not yet revealed
$1400 price tag
Windows Corner
News Microsoft Products
Microsoft had its BUILD conference Keynote this week
New developer tools announced
OS X version of Visual Studio (and Linux as well)
software can compile Objective-C code for easier porting of iOS apps
Also supports Java/ C++ apps for bringing over Android Apps
will have access to Windows APIs
will also have options to port Win32 and .NET code into universal apps
Gaming
Computer, console, mobile, or tablet top gaming news
Additional Coverage
* Earlier this week Valve added paid mod support to Steam Workshop
* developers were able to set their own prices
* started with Skyrim
* after negative feedback from users, Valve removed the paid mods
Picks
Each brings an item, app, device, show, etc they want to talk about
Mikel
Authors Sharon Lee and Steve Miller's Liaden Universe.
Patrice